Create Peace Functional Movement Institute 1> - Massage in Henderson, NV
Description:
Looking for more mobility & strength? Create Peace FMI offers alternative pain management and injury rehab. > Sphere Therapeutix Bodywork > NKT Muscle Balancing > Pilates > Virtual restorative fitness > Lymphatics >Laryngeal Manipulation
Additional Info:
Henderson/ Green Valley Area Located in Bldg 3- behind Bldg 1 & 2
Logo: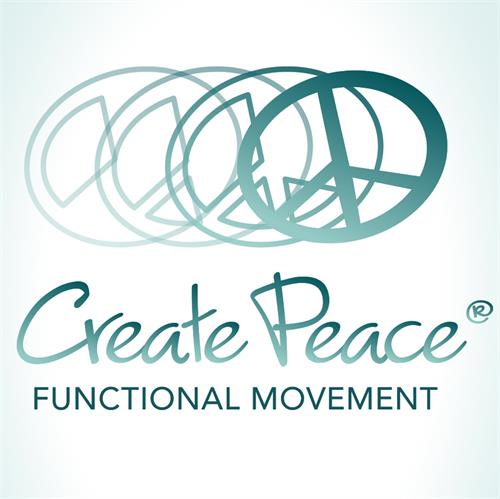 Address:
2920 N Green valley Pkwy Bldg 3
314
Henderson
NV
89014
Business Hours:
Tuesday -- Friday 9:00am to 5:00pm
Payment Types Accepted: Cash, Check, Visa, MasterCard, Amex, Discover
Staff: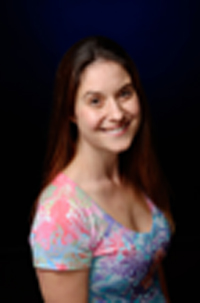 Karina is a human movement and pain specialist. She has been in the bodywork and yoga therapy field for 26 years. She developed her own method of bodywork called Sphere Therapeutix® and also is a Level 3 Neurokinetic Therapy Practitioner, and yoga instructor specializing in corrective movements. Karina is also a Reiki Instructor and a published author in the Massage Therapy Field. ​ She has firsthand knowledge in injury, healing, and the path to health. Having experienced her own repetitive strain injury and consequential surgeries, she can assist others in self-care and the healing of their injuries. The techniques and exercises used in Sphere Therapeutix® Restorative Bodywork were born out of these experiences along with her many years of training.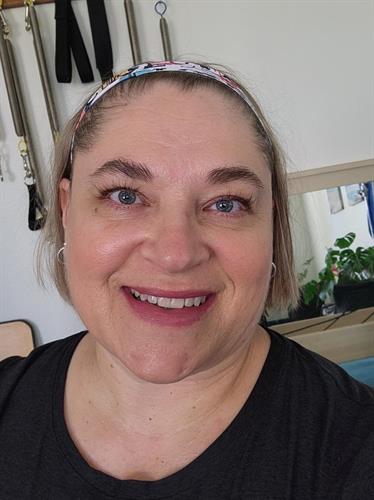 KIM SIMPSON, Founder and Instructor for Pilates Fit For All I discovered Pilates in the winter of 2016 when I took my first Pilates reformer class. Through my own personal practice I have found that Pilates has helped me improve my posture, balance, functional strength and flexibility. Fall of 2017 I continued my Pilates journey by starting the 500 hour comprehensive Pilates certification program and have been certified and teaching since March of 2018. Through teaching Pilates I have fulfilled a passion of mine by helping people through the benefits and power of movement. I believe movement is an act of self-care and I hope all of my clients find a positive experience in the simple joy of moving. To further my passion for helping people, Pilates Fit For All was born in July of 2022. I love working with clients on a private basis because it allows me to help them achieve their personal goals. My goal as a Pilates instructor is to offer a high level of personal care and attention. A place where everyone feels welcome, safe, comfortable and empowered to move their bodies.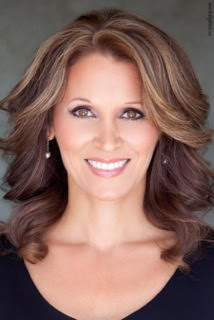 NKT, Laryngeal Massage/ TMJ, Lymphatic Drainage, Cupping, Reiki Kimberly is a Licensed Massage Therapist focusing on Neurokinetic Therapy (NKT) and Laryngeal Manipulation (LM). She is a Level 2 NKT Practitioner and has unique training in Voice & Swallowing Disorders and TMJ Dysfunction using LM. She is equally skilled with Myofascial Lymphatic Treatment and Reiki. Being a private vocal instructor for over 20 years, Kimberly has witnessed how past injuries, surgeries (scars) and stress may cause dysfunction and/or chronic pain throughout the body. Often this may cause difficulty with speech and swallowing. With her training, she realized that she could not only help vocalists, but the general public as well. *Laryngeal Manipulation can provide therapeutic benefits for clients who may have muscle tension and/or a tired or hoarse voice. It aims to reduce tension and muscle imbalances in the diaphragm, throat and jaw and may increase blood flow and tissue healing. It is especially good for Muscle Tension Dysphonia (MTD), after a recent illness or before a performance or public speaking event.